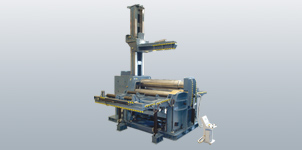 Accurate, ease of operate, fastest roll bendings
Flat zone of the sheet edges is minimised
Pre-bending, conical bending and ellipse bending can be done easily
Double pre-bends (both ends) in one pass
Hydraulic and electrical systems have been safeguarded from overloads and require minimum maintenance. Hydraulic and electrical components are modular and designed according to world standards.
The sheet is controlled by tightening of top and bottom rolls
Most suitable bending operation for CNC applications. More efficient for cycle times
User friendly operations without dependence to operator competence.
Standards accessories
CE norm
Control unit with digital readout
Conical bending
Induction hardened rolls
Side rolls controlled with PLC
Parallelism of the bottom rols by torsion bar
Sress relieved steel construction machine frame
Dual speed control
All rolls mounted in bearings
Hydraulic opening and easy pull out system
Central rolls are driven with hydraulic motor and planetary gear box
Electrical and hydraulical protection against overloads
Hydraulic pressure adjustable bottom rolls
All axis positioning with adjustable speed at CNC machines